Telve
Useful surface: 5,60 hectares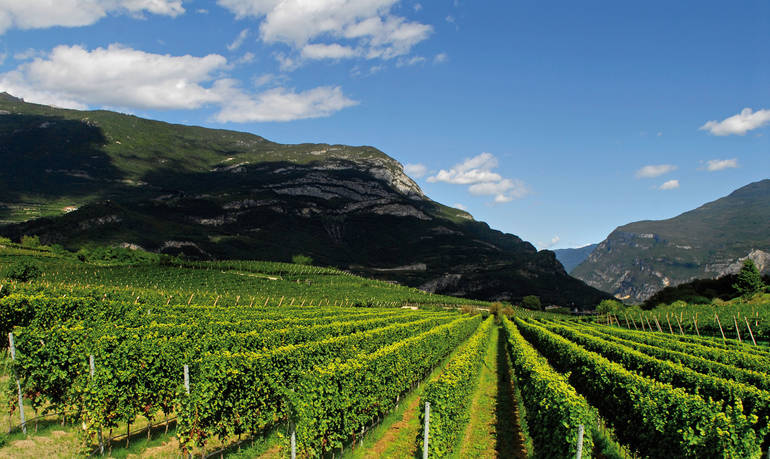 Located on the alluvial fan of Telve Valsugana at an altitude included between 400 and 500 m.s.l.m., this part consists of a board with lying slightly slope and with southern exposure. The experimental and demonstrational activities carried put here since 1971 has made a sinificant contribution to the re-introduction of the screw on the fan of Telve. The good results now make it possible to return to this corporate body a garment exclusively with wine production and demonstration purposes. The entire floor area is planted to vineyard varieties were chosen on the basis of experimental results and wine destination of the products.
The climatic conditions (good exposure, soil mineralogy in schistose, sub-acid and decarbonated) translate into wines with a very interesting flavour profile that integrate very well the productions of San Michele and Maso Togn. From the point of view are particularly interesting the Chardonnay sparkling base and some white grape varieties (Müller Thurgau, Sauvignon, Manzoni Bianco, Pinot Grigio and Gewürztraminer).
At the Telve corporate body there are normally managed some defense coordinated trials hosted by CTT and, in many plots, there are selections and clones observation conducted by researchers of CTT.