MOSCATO GIALLO Trentino DOC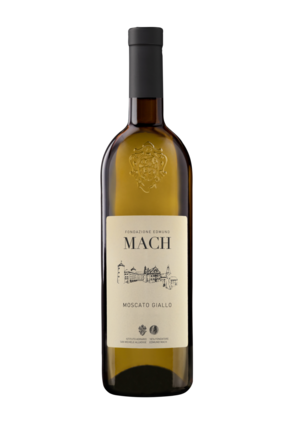 Grapes
Moscato Giallo grapes in different clonal selections
Production area
Fontane Alte plot, located in a hilly area 240 m.a.s.l., upstream of the Agricultural Institute; 20-30% slope, western exposure. Morainic deposit on alluvial terracing, mixed mneralogy (limestone, dolomite, siltstone, sandsone), sandy texture, discrete active limestone content, sufficient organic matter substance equipment.
Vineyard characteristics
Installation dated 1987, vine density 3.300 plants/hectare, simple Trentino pergola cultivation method.
Harvesting
Grapes harvested by hand during the first ten days of October, average output of 80-90 quintals/hectare (2,6 kg/vine).
Vinification
Short cold maceration of crushed grapes, followed by traditional white wine vinification process entirely performed in stainless steel tanks.
Number of bottles produced
10.000
Serving temperature
Serve at 10°C
Tasting notes and food pairings
Straw yellow colour; intense, charming aroma with fruity, spicy and vegetable overtones. Soft, extremely elegant, lingering taste.
Perfect as an aperitif, suitable for aromatic and/or spicy first courses.
Download PDF