15.11.2020 - JoVE, un nuovo strumento per la ricerca e la didattica
Nuova sottoscrizione a Journal of visualized experiments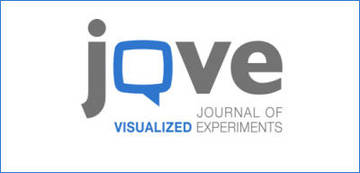 Saturday 14 November 2020
La Biblioteca ha attivato la sottoscrizione a
JOVE - Journal of visualized experiments
dal campus FEM e da remoto con accesso simultaneo per un numero illimitato di utenti.
JoVE è un video-journal online, multidisciplinare, peer reviewed, con impact factor, indicizzata in PubmMed e Web of Science
Ad oggi, sono pubblicati oltre 12.400 video all'interno dei due strumenti:
1) JoVE Research - composto dal JoVE Journal (oltre oltre 12.400 video in 13 sezioni disciplinari) e da Encyclopedia of Experiments
2) JoVE Education - composto da Science Education (8 sezioni) Lab Manual (Biology e Chemistry) e Core (Video textbooks)
Tra le risorse piú rilevanti segnaliamo questi le aree: Environment, Biology, Biochemistry, Chemistry , Immunology & Infection.
JoVE mette a disposizione di docenti e ricercatori un servizio gratuito di supporto alla didattica e alle attività laboratoriali che comprende l'assistenza nell'individuazione di video didattici compatibili con i topics trattati a lezione (mapping del syllabus), nell'integrazione dei contenuti nella piattaforma e-learning utilizzata (es. Moodle).
Il servizio fornisce inoltre informazioni su come integrare in pochi secondi i video nelle piattaforme di video conference così da ottenere il massimo da JoVE.
Per ogni necessitá e per informazioni sul servizio di supporto alla didattica scrivete a library@fmach.it
L'accesso da remoto é garantito tramite utilizzo di:
- Autenticazione IDEM-GARR (scegliere Continue with Shibboleth)
- Biblioproxy
Su FemXME Biblioteca le istruzioni per accedere